Hot summer days call for cool food! Try one of these summer salads–perfect to pack up and take with you on your summer adventures.
Summer swim team has started, which means lots of eating on the run–either out at away meets or spending hours at the home pool.
Rather than spend lots of money at snack bars and overdo it on unhealthy foods, the kids and I searched on Pinterest for some new-to-us cold salad recipes that we can prep in the morning and pack to take for dinner.
We love our old standby, the Spinach & Feta Pasta Salad, but we're eager to try something new. These Super Summer Salads look great!
Summer Broccoli Salad from That's So Michelle
The sweet & sour dressing soaks in when you chill this salad ahead of time, so make it the night before or early in the morning for a crunchy, delicious dinner by the pool.
Fresh Summer Quinoa Salad from Hungry Couple
This has all the flavors my kids love–chickpeas, cucumbers and salty feta cheese, with a light homemade dressing to pull it all together. Yum!
Summer Orzo Salad from Oh My Veggies
So simple, and with kid-favorite green beans plus garden tomatoes and orzo pasta. This would be good both warm and cold. Can't wait to try it!
Creamy Asian Slaw from Mommy Moment
Love the pizzazz of the dressing, made with almond milk and apple cider vinegar. If you have leftover grilled chicken, put a few slices on top for protein.
BLT Chopped Salad from How Sweet It Is
You had me at bacon. This chop salad also includes lettuce, arugula, corn and avocado–a fabulous medley of flavors–with a simple olive oil & lime dressing.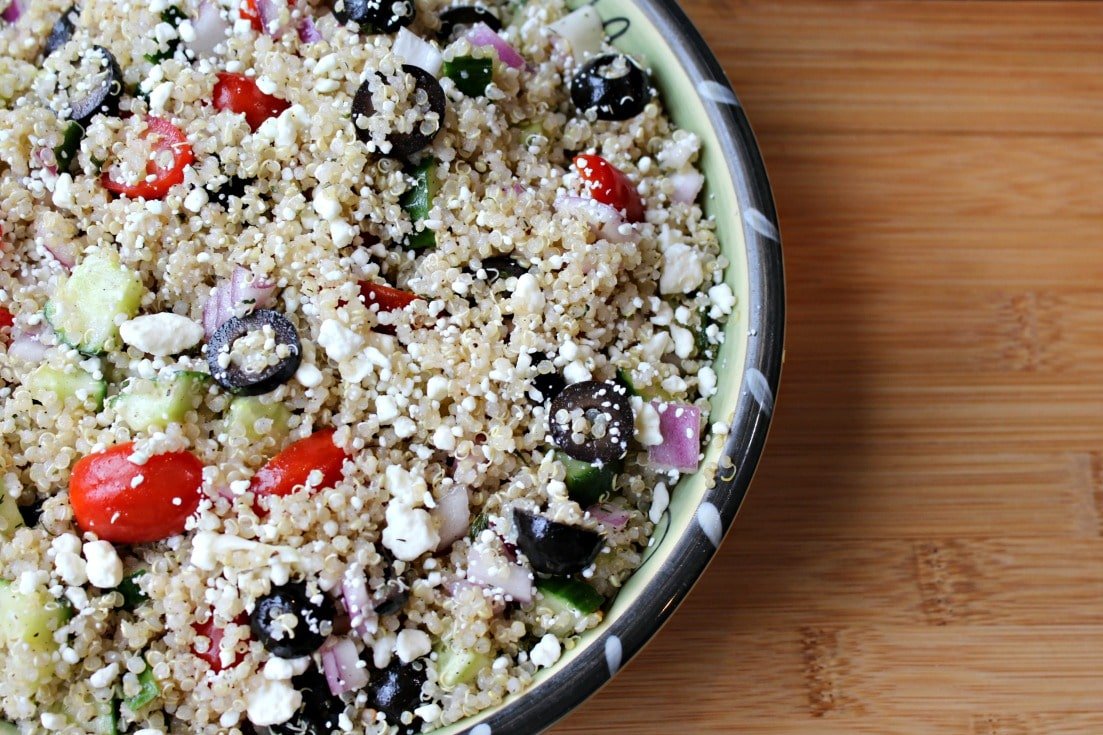 Vegetarian Greek Quinoa Salad from MoneywiseMoms
Quinoa is a nice change from pasta in salads, and we love how it soaks up the homemade dressing. It's also a great source of protein!


For more easy family meals, read Get Dinner on the Table FAST. I also have more delicious salad recipes pinned to my Salads & Veggie Sides Pinterest Board.
Super Summer Salads is linked up to
Pinterest Foodie
at Real: The Kitchen and Beyond and
Fluster's Creative Muster Party
at Fluster Buster.