I'm passionate about feeding my family healthy, frugal meals and helping you do the same. One of my most-used strategies is focusing on Crockpot and Slow Cooker Recipes. It helps so much with meal planning! Since I start dinner early in the day, I don't waste time and energy worrying "what's for dinner?" all day. That saves me stress and helps us stay on track eating at home, which saves us a lot of money. I also love that it frees up our late afternoon, so I can help with homework or play with the kids rather than be standing at the stove.
My family's favorite crockpot and slow cooker recipes are listed below, with plenty of resources to help you cook at home with your own family.
Crockpot and Slow Cooker Recipes
These recipes are listed in alphabetical order. Scroll down to see meal lists of slow cooker meals.
Why use a crockpot?
Cooking at home means eating at home, so read more about The Importance of Eating Together:
The majority of American families report eating a single meal together less than five days a week. It's a pity that so many Americans are missing out on what could be meaningful time with their loved ones, but it's even more than that. Not eating together also has quantifiably negative effects both physically and psychologically."

"…meals eaten outside of the home are almost uniformly less healthy than homemade foods, generally having higher fat, salt, and caloric content."
Recommended Resources
This post contains affiliate links. That means that if you make a purchase after clicking on a link, I may earn a small commission at no extra cost to you.


More Crockpot and Slow Cooker Recipes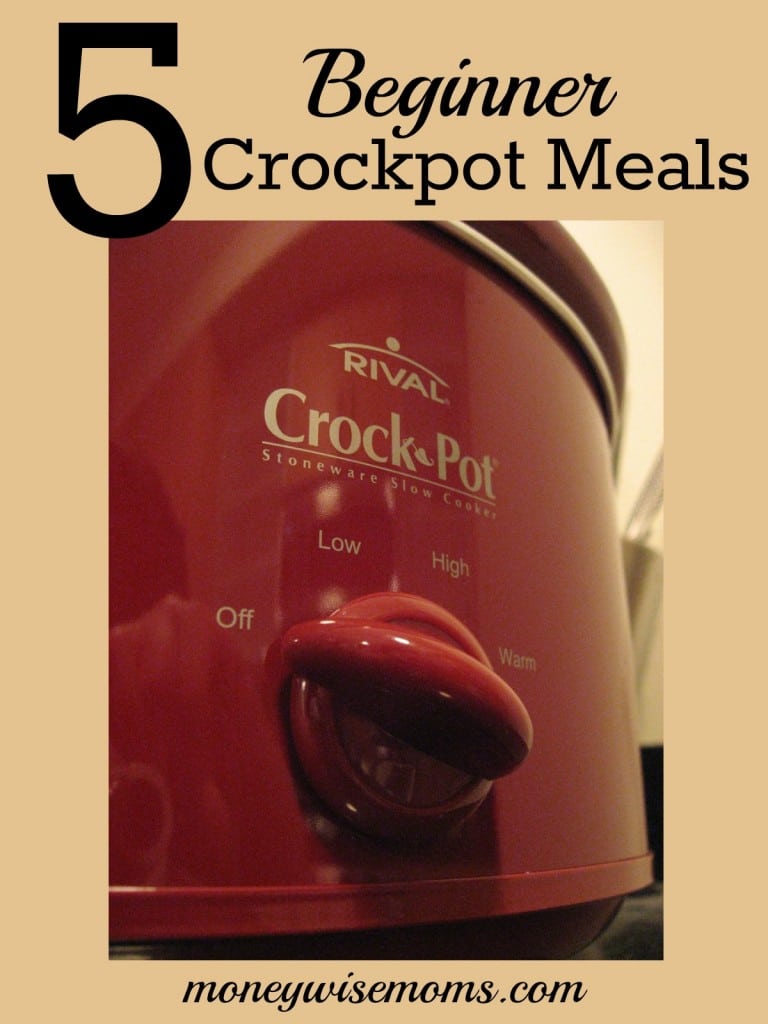 40 Easy Crockpot Meals for Back to School
Do you have questions about crockpot and slow cooker recipes? Leave a comment below or reach out on the MoneywiseMoms FB page.