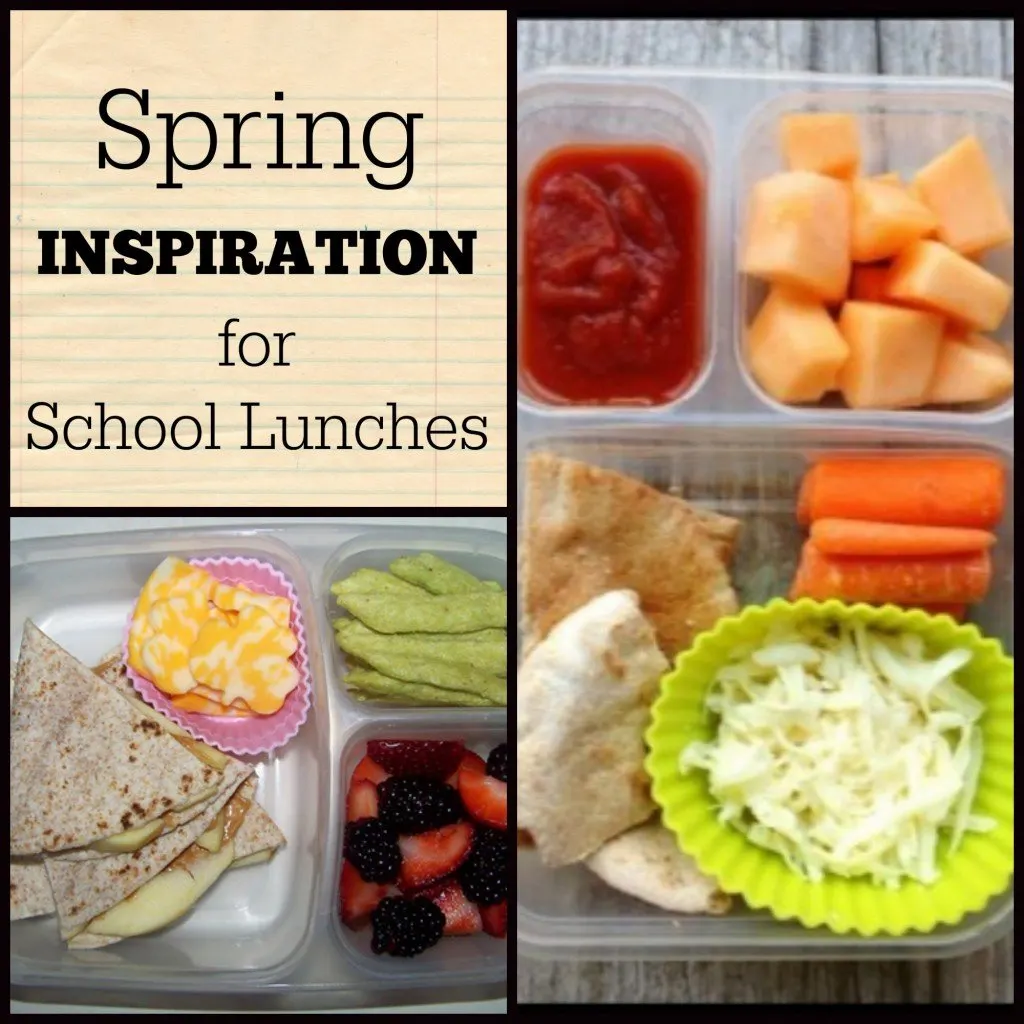 I know we're not the only part of the country finally climbing out of the winter funk. It seemed like the longest winter ever! I am finally putting away the coats and boots, the snow shovel and salt, and pulling out the short sleeves and shorts for the kids to try on. It's going to be sunny and 70 degrees this week–just heavenly! One of the ruts I fell into this winter was packing lunches, especially on those super-early mornings that I take my son to swim practice. "I can do it in my sleep!" and I was proud of that, except that I was packing the same darn thing every day, and we're all really tired of it. I'm ready for some spring inspiration–how about you? I found two sites with great inspiration for school lunches:
The EasyLunchboxes Gallery has 40 pages of ideas for lunches for kids of all ages, plus moms and dads. I especially like the ideas I get for using up leftovers and ideas for non-sandwich lunches. I just ignore all the Bento-style shapes and fancy stuff; it's hard enough packing lunch for three kids daily, so I just keep it simple. Each gallery photo has a link to the original blog or recipe so there's a lot to see.
100DaysofRealFood has five School Lunch Roundup posts with great ideas for increasing the amount of fruits and veggies in your kids' lunches. There are also loads of ideas for alternatives to lunchmeat, which I'm always looking for. I went through the photos with my girls and they picked out a few new lunches to try, like this homemade pizza lunchable. With the nicer weather, we'll have better produce in stores and our own garden running soon, so I'm encouraging the kids to eat more colorful foods.
Where do you get inspiration for school lunches?