Time for a Lego Birthday Party! So many kids spend years and years in love with Lego. It makes sense to throw a frugal, fun birthday party around this classic toy. It was the perfect theme for my son's 6th birthday.
Disclosure: This post contains affiliate links.
Decorating was easy! I used a game board from Lego Creator, a game I picked up last summer at a yard sale for $1.00. I filled a yard sale vase with Lego for a great centerpiece. The lovely plastic tablecloth was from the Dollar Tree. I also bought a bag of balloons there.
I made a cute banner with regular construction paper. I just cut some rectangles, punched some circles with a circle punch, and the toddlers helped me glue them down. I glued them to a piece of ribbon–easy decor! Now that it's down from the dining room, it's hanging in my son's room. He loves it!
While we spent a lot of time just building Legos on the floor, I also had some planned games and activities. I used a piece of posterboard, .99 at CVS, and made a "Pin the Spot on the Lego" game. We blindfolded each boy, spun them, and they laughed at each attempt to find the missing spot. They also cracked up at a simple balloon game; we blew up about 15 balloons and left them on the floor. One at a time, each boy had 30 seconds to pick up as many as they could. It was hilarious; the more they held on to, the more the balloons would shoot away.
I printed some coloring sheets from Lego.com, and that got the boys to calm down and sit at the table while we got the cake and ice cream ready.
And the cake…the piece de resistance. I always bake my kids' cakes or cupcakes. It's a memory I have from my own childhood; my mom always did for us too. I used two boxes of cake mix, made six cupcakes and split the rest between two 9×12 pans. My son asked for red frosting, but I was afraid the Wilton food coloring would be too red, looking too much like blood. I talked him into blue, and what won him over was the promise of green poop for a day or so after the party. And, yes, that really does happen.
For the party favors, I bought brick candy from a candy store at the mall. It tasted pretty awful, like low-quality Sweettarts, but they did actually stack and stick together. I used some baggies, ribbon and cardstock for "Thanks for Coming" favors to hand out as guests left.
This Lego Birthday Party was a hit (and very frugal). My son was thrilled with his gift from Mom and Dad: a ginormous Lego set (that I would never buy in a store), bought for FREE with Amazon GCs I'd been saving up from Swagbucks. Happy 6th Birthday, big guy!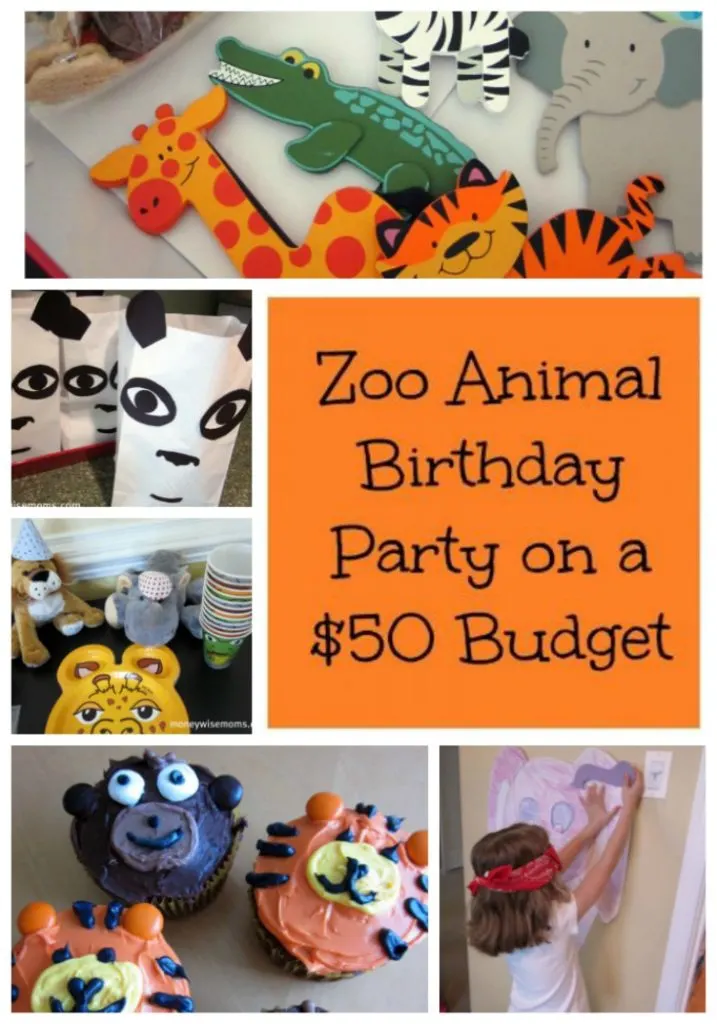 Free Birthday Ticket to Legoland California