It's not too early to think about Halloween! When you want to save money for any holiday, planning and shopping ahead can really make a difference. My kids like to take our small budget and spend it at the thrift store to DIY their own costumes (and remember, they're older), but it also feels good to buy a costume early and be done with it! When your kids are little, these costumes aren't just for Halloween. Ours lasted in our dress-up bin for many years of imaginative play. Take advantage of these early deals with these 25 Halloween Costumes under $15!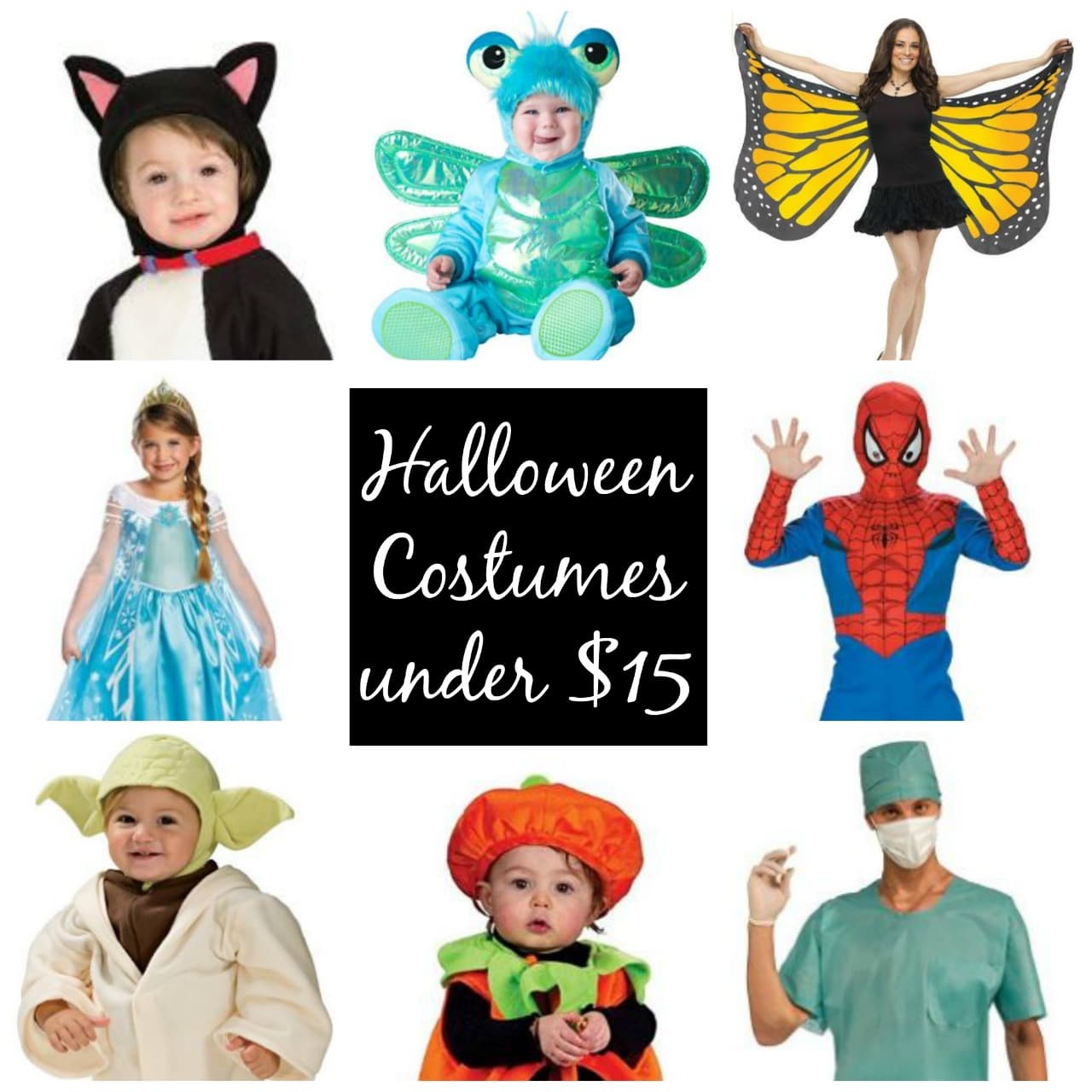 This post contains affiliate links. Thanks for supporting MoneywiseMoms at no cost to you!
Halloween Costumes under $15
For Babies & Toddlers
Soft and Comfy Pumpkin Infant Costume
Disney's Frozen Olaf Deluxe Toddler Costume
Star Wars Complete Yoda Costume 
Baby's Dinky Dragonfly Costume 
DC Comics Superman Baby Bunting Costume 
For Kids
Disney's Frozen Elsa Deluxe Girl's Costume 
Disney's Frozen Anna Deluxe Girl's Costume 
Classic Witchy Witch Child Costume 
Deluxe Muscle Chest Superman Child's Costume 
For Adults
Soft Butterfly Wings Adult Costume Accessory
Roaring '20s Costume for Women 
Adult Lady Pilgrim Costume Set 
Save time and stress this Halloween by picking up one (or more) of these Halloween Costumes under $15 at Amazon!
An Amazon Prime Membership will get you free 2-day shipping, plus unlimited streaming of thousands of movies, music and free eBooks. I love my Prime membership all year long, but it's especially nice during the holidays when I do more online shopping. Plus, 2-day shipping is awesome and convenient.