This Western Birthday Party was a frugal and fun way to celebrate my twins turning 7 years old!
This post contains affiliate links. That means that if you make a purchase after clicking on a link, I earn a small commission at no extra cost to you.
Happy 7th Birthday to my twin girls! As they have been obsessed with horses for many months, since we read the Laura Ingalls Wilder books, they've wanted a "horse party."
They very much wanted to be a part of the planning, especially the games and food. My goal was to keep it simple. We ended up with a fun Western Birthday Party that was easy to pull together.
Western Birthday Party Decor
Our party decorations were simple and fun! I strung up turquoise, red, and white bandanas on a piece of twine to make a bandana banner. They weren't permanent, so later in the party, each child chose one to wear and then take home.
Balloons are another easy decoration, so I picked out Mylar balloons for just $1 each at the Dollar Tree, as opposed to the $3-7 at the party store. We're still enjoying them three weeks later!
Frugal Birthday Party Food
To feed a crowd, I made a huge bowl of popcorn and sprinkled it with some kettle corn seasoning. Since I'd already done a homemade chocolate cake on their actual birthday, we made horse cupcakes for the party and displayed them in a cupcake stand. I used a star frosting tip to make "grass" and put a little horse on each one.
Easy Birthday Party Games
We were lucky with a nice weather day, so we spent quite a while outside in the sun. I picked up a giant horsehoes set at ToysRUs with a coupon, which we'll use again. It's similar to this one.
We changed Duck, Duck, Goose to "Pony, Pony, Horse," and we played freeze tag with Cowboys chasing Cows. Inside, we played Pin the Tail on the Horse, of course! My husband drew a big horse on a piece of packing paper, and the kids stuck on a tail while blindfolded with a bandana.
We also did Freeze Dance to some country music. With so many little bodies, we kept them active.
Fun Photo Opp!
My favorite part was taking photos of the kids in our giant Wanted Poster. This was so easy!
I printed this Martha Stewart printable (no longer on the website, unfortunately!) on four pages, glued it to a posterboard, and we colored it in brown. I cut a hole for the face, and then I made some funny mustaches for each child to pose with. I just cut out mustache shapes from black cardstock and hot glued them to straws. You can also purchase some already made!
Craft & Goody Bags
Each child decorated a brown gift bag with horse stamps and stickers that we had on hand. As the party went on, this is where they collected their goodies–the little horse off the cupcake, their mustache and their bandana.
I slipped a lollipop and jump rope (again, from the Dollar Tree) into each bag. They're learning to jump rope in PE this year in first grade, so I thought it was a good idea, just didn't want to encourage anyone to use it as a lasso!
This party was a lot of fun, for the adults and the kids. My girls were thrilled!
More birthday party ideas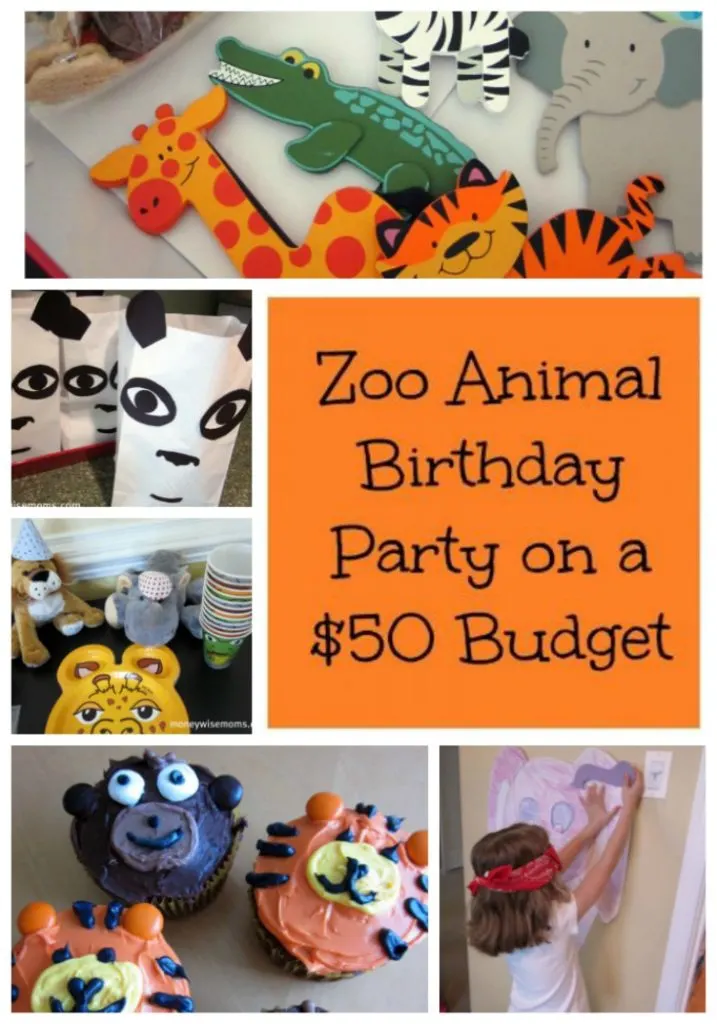 Free Birthday Ticket to Legoland California