Have a Pokemon fan (or two) at your house? Make these DIY Pokemon Gifts for a special occasion or just for fun! Creating your own gifts is one way to give frugal gifts.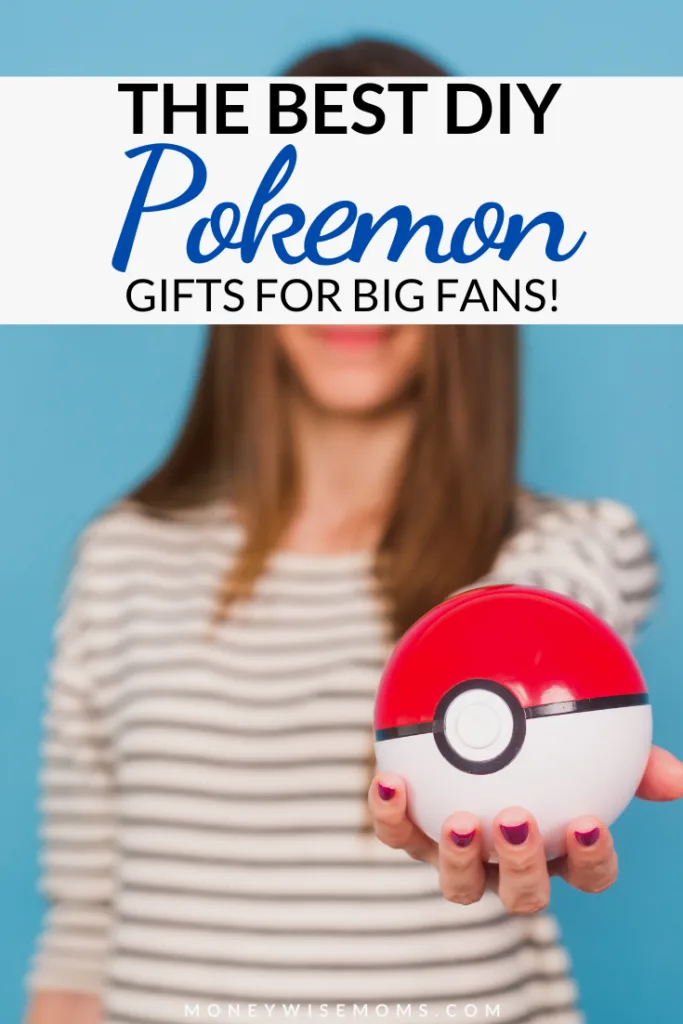 This post contains affiliate links. That means that if you make a purchase after clicking on a link, I earn a small commission at no extra cost to you.
What is Pokemon, anyway?
Pokemon started as a Nintendo video game back in 1996. That same year, the Pokemon Trading Card Game debuted. Very quickly, it became incredibly popular internationally.
From there, Japan launched an anime series based on the game. And now it's 22 seasons later! You can find the various series streaming on Netflix, Hulu and Amazon Prime. There are also a few movies kids can watch.
The basic storyline is that there are creatures with different powers, traits and abilities. They're called Pokemon, which is short for "pocket monsters." Human Pokemon trainers can "catch" them and train them to fight in battle arenas, known as gyms. If your kids have played Pokemon Go, this should sound familiar!
Do your kids love Pokemon?
My three teens have been Pokemon fans for many years! From a young age, my son started collecting, trading and playing the Pokemon Card Game. When they were older, they played the video games. And of course, during summer 2016, the joined in on the Pokemon Go craze.
Super fun Pokemon DIY Gifts
Depending on the age of your Pokemon fan, they may be able to do their own DIY Pokemon projects with only a little help from you.
Pokemon Binder Gift from MoneywiseMoms
Pokemon Paper Puppets from Ruffles & Rainboots
Pokeball Pizza Burgers from Mashup Mom
Pokemon Bingo Game Free Printable from Diana's Rambles
Pokemon DIY Pokeball from Frog Prince Paperie
How to make a Pokeball from Paper from DIY Danielle
Pokeball Boo Boo Bags from DIY Danielle
DIY Pokeball Pokemon Go Christmas Ornaments from Home Crafts and More
Pokeball Rug from The Handyman's Daughter
Bulbasaur Planter from Ruffles & Rainboots
Pokemon Painted Rocks from Frog Prince Paperie
DIY Pokemon Storage Box from Repurpose and Upcycle
Pokemon Ice Pops – Pikachu Pokepops from Thrifty Jinxy
Pokeball Toddler Backpack Tutorial from Fleece Fun
Pikachu Ears from Frog Prince Paperie
Pokemon Ball Donuts from Diana Rambles
What if I don't want to make DIY Pokemon gifts?
I know, not everyone is a DIY-er. So if these are not your thing, take a look at these 50 Pokemon gifts under $20. There is something for all ages.
We also have fun suggestions of Personalized Pokemon Gifts found on Etsy. There's something for every age Pokemon fan!
More Gift Ideas